---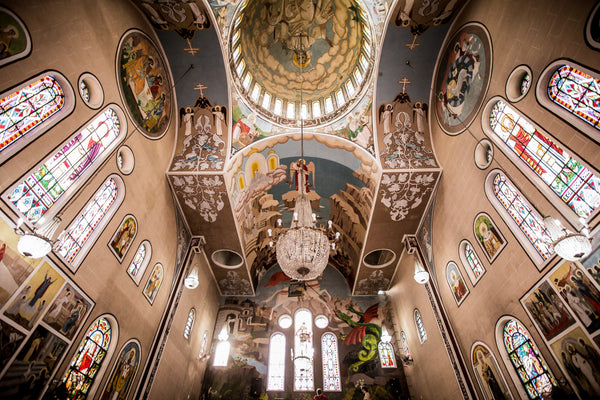 Archangel Healing Therapy
Regular price £50.00
In Archangel Healing Therapy you will recline on our treatment bed as I invoke the assistance of an archangel/s to amplify Reiki or Life Force Energy healing. The therapy is carried out largely hands off and you remain fully clothed as I channel energy through your body to help cleanse and heal.
During the consultation process I will establish which areas you wish help with. It may be healing a particular condition, tackling stress, anxiety sorrow or loss. It may be a case that you need help with protection or that you have a desire to manifest abundance in whatever form.
Generally I call upon one or more of the Archangels - God's highest ranking angels to assist and protect we mortal humans. It might be Raphael for healing, Uriel for abundance, Jophiel for beauty light and wisdom - the list goes on. The Archangel/s most suited to helping will make him or herself known to Kirsty and while the choice may not immediately make sense - all will become clear later. Archangel Reiki therapy can be extremely powerful as having an Archangel/s to assist amplifies the healing process making it shorter in time than regular Reiki.
In general Reiki Therapy I usually works my way around the body in set hand positions. In angel therapy healing this may be the case, or I may be drawn to work on one or a few particular areas or chakras - each with a distinct energy nucleus - there are seven bodily chakras from the root to the crown. I may work with crystals to detect chakra imbalances and to balance these.
Please allow 45 minutes including your consultation. The therapy will last approximately 30 minutes.
You are likely to feel deeply relaxed whilst you feel warm waves or bodily sensations during the dreamy treatment. Drifting off to sleep is not unusual. Archangel Reiki Healing may help with tackling pain, injury recovery and an host of emotional issues.
After the therapy you may feel energised or feel the need to rest deeply. Reiki will do what is required for you for your highest good.
The treatment is not a substitute for traditional treatments from your doctor and should be regarded as a  complementary therapy. If are unsure in any way please get the 'nod' from your doc. 
You can message me on 07866025110 to schedule your appointment. I look forward to working with you! - Kirsty, Founder Zing Organics.