---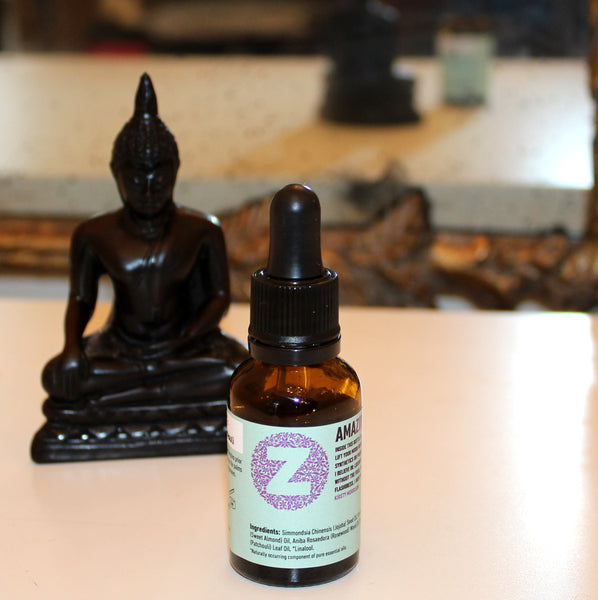 DEVI - She Who is Shining Perfume
Regular price £35.00
'Oh God, it's gorgeous - so fresh!'- Sheena
'DEVI - She Who is Shining' Perfume Oil in Rosewood with Patchouli - a glorious Perfume to apply to Pulse, Temples or Chakra points to ease you into Meditation, Savasanah or simply to inhale from between the palms for a minute to allow you to reset and recharge during your busy day - and emerge glowing and gorgeous!
Aroma Notes: Spicy Rose - Deep Earthy - Truffles
Devi is Sanskrit for Goddess and translates as Heavenly, Exalted and Shining! 100% Botanically Sourced. 97% Certified Organic Ingredients. Vegan Friendly. Cruelty Free.
Ingredients:
Organic Jojoba Oil
Organic Sweet Almond Oil - NUTS
Pure Essential Oil of Sustainable Rosewood
Pure Essential Oil of Organic Patchouli
Presented in Amber Glassware
12 ml measure - 300 drops - in 25 ml bottle
At Zing Organics, we are committed to minimising packaging wastage. We offer 20% off R.R.P. on refills - available in our artisan workshop or online using code SENDREFILLS. 
If you are making a repeat purchase, we invite you to use code ANDAGAIN for a 10% loyalty discount.